By Alisha Dalvi
When Master of Development Engineering students find out about the core class on social entrepreneurship, some tend to be a little skeptical. Some, having learned to eschew capitalist norms in previous work and academic experiences, now wonder how a class that teaches market-oriented approaches will be beneficial. Cleveland Justis, professor of MDevEng's "Introduction to Social Entrepreneurship," fights these misconceptions by teaching how business strategy can be used as an instrument of social change. 
Justis started his undergrad at Swarthmore College and then fell in love with UC Berkeley when he spent the summer in Berkeley after his freshman year. The university, the town, and especially the outdoor scenery prompted him to transfer; one year later, he was a Cal student, studying environmental science. Justis found his passion for environmental education working with Cal Adventures promoting outdoor skills and activities. Immediately after graduating, Justis became an instructor at the National Outdoor Leadership School, leading hiking and kayaking expeditions across Alaska, Chile, and Mexico, while also at the Headlands Institute, another environmental educational nonprofit. While dedicating 10 years each at both organizations, Justis discovered an interest in the strategy side of running nonprofits, an intersection he had not heard much about. "Environmental activists always seem to disagree with business," said Justis. "But I was dedicated to reconciling that."
Tackling this goal led him back to school to obtain an MBA from UC Davis Graduate School of Management. Coming from a family of entrepreneurs working in poverty alleviation, Justis knew he did not want to use business school to make companies wealthy, but to create social change. While pursuing his MBA, he began operating under a then-new concept: social enterprise. He identified three crucial facets that remain fundamental to his curriculum to this day: using the tools of nonprofits, government, and business in creative ways to bolster social change. He wanted to understand business as a way to uplift other fields. 
Justis wasn't alone in his curiosity about social enterprise — other students were hungry for it, too. Upon completing his MBA, the dean of the School of Management encouraged Justis to start the first-ever social enterprise course at the business school. So he did just that, formulating a class from scratch. He pulled in guest speakers, many from the government, with the goal of bridging the business-versus-public sector divide. And he soon realized that he really loved teaching —  even more than his day job at the time, leading the Golden Gate National Parks Conservancy, a non-profit that supports park conservation throughout the Bay Area.
Despite some hesitation that it was too late and he was too busy to go back to school, Justis returned for an interdisciplinary Ph.D. at UC Davis, working with top-notch faculty and researchers from the business, geography, and community development schools to create unique ways to apply business techniques to create social change.   
While working on his Ph.D., which he finished four years ago, Justis was also teaching social enterprise to undergraduates at UC Berkeley's Haas School of Business. In early 2020, a professor at Haas' Center for Social Sector Leadership reached out to him and mentioned the start of a new master's program housed at the Blum Center for Developing Economies: Developmental Engineering. The MDevEng needed someone who could bridge the different worlds of social change and business planning. And this was Justis' forte. 
Justis has taught DevEng 204: Introduction to Social Enterprise since the program's start two years ago. MDevEng students are required to take the course in their spring semester, learning how to incorporate entrepreneurial approaches to their personal social ventures. This is especially useful to the degree's required capstone project. Justis has one main goal in his class: help students understand how successful social change requires government, business, and nonprofits to coexist by pulling in strategies across disciplines. Some students tend to be a bit skeptical of capitalist-oriented approaches. "And this is good, it's a healthy apprehension," Justis contends. "But I want to help them understand that government hasn't been universally beneficial either, and non-profits also don't always act in the people's best interest." The ideal system? One which creatively melds all three approaches.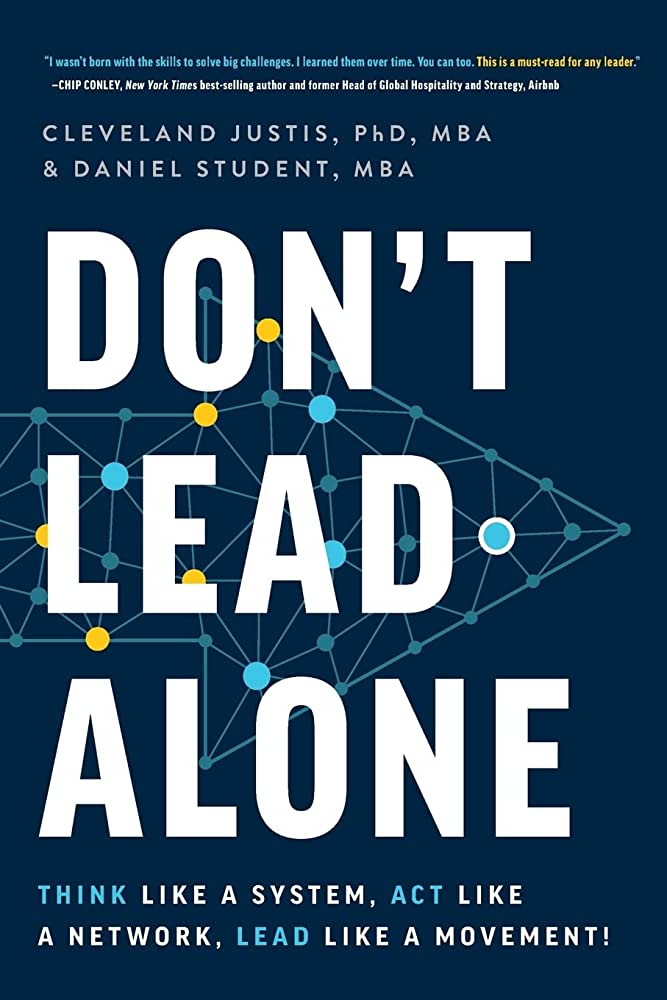 Justis formats his class with some lecturing in the beginning and a substantial amount of time for students to discuss and learn from each other. "The past two cohorts have been very intelligent and great critical thinkers; it's really impressive," says Justis. "And I am continuously amazed by how students use their international knowledge and connections to apply my lessons on a global scale." Justis also brings in guest speakers throughout the course, many of which are based outside the US and represent marginalized groups across the world. And through learning from these speakers, lectures, and each other, students understand the magnitude that small-scale models, ones they can devise and develop within their own networks, have in forging social impact. For example, Mathews Tisatayane, is working to provide his community in Malawi clean energy, healthy food, and economic independence by using a social enterprise for-profit system. This is exactly what Justis hopes students get out of the class — developing impactful models doable at an individual and community scale. 
Students in this year's DevEng 204 class had a new pedagogical tool: Justis' recently released book Don't Lead Alone, a culmination of his work, combining the tools he learned through research and valuable lessons he's learned through teaching social entrepreneurship and leadership. Don't Lead Alone's goal is to make his past work more readable and accessible to everyone beyond academia, and it was inspired by students he has inadvertently learned from in his previous classes. The book — Justis' first — encourages readers to "think like a system, act like a network, and lead like a movement," drawing skills from leaders across — guess where — businesses, nonprofits, and governments. Daniel Student, a fellow UC Davis MBA alumnus and theater director and actor, co-authored the book and provided creative direction to Justis' academic linear. Three years of on-and-off writing paid off. Since its release in February, it has landed on at least three different Amazon bestseller lists. But, ever the educator, Justis is most interested in how the book lands with his pupils. "I wrote the book for my students," he says, "so they're the true test-case."