Tisatayane had been a teacher, a nurse, and an unsuccessful social entrepreneur. Now, he's using development engineering to provide his fellow Malawians clean energy and an opportunity to free themselves from economic hardship.

By Sam Goldman
Growing up, Mathews Tisatayane had few boundaries about where he could go and who he could see. His corner of Malawi, in southeast Africa, was multicultural, and he hung out with people from different tribes, who spoke different languages, and who practiced different religions. He didn't have electricity or running water, and his family took him shopping for clothes once a year if he was lucky. But "growing up," he said, "I didn't feel like I was poor at all."
As the third child and first-born son of his mother's 12 children, he held a lot of responsibility and worked on his family's farm growing tobacco — a major component of the Malawian economy. When he was seven, he used the income he earned to self-enroll in a school about five miles away.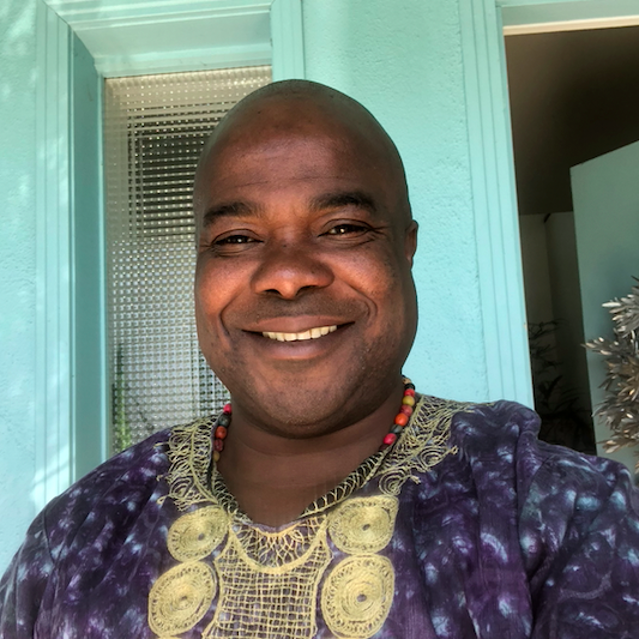 Tisatayane, now 50 and finishing his final semester of UC Berkeley's Master of Development Engineering program, says his family still grows tobacco "out of desperation, out of 'what else can we do?'"
When he finally did get the chance to go to school, he encountered his first Peace Corps volunteer, which made him think the U.S. had something to offer the world. These ideas lodged in the back of his mind.
Tisatayane finished high school in 1994, but the introduction of college-entrance exams that favored elite kids halted his plans for college. It was already a dark time: His great uncle, who owned his family's farm and had funded everything in his life, had passed away. He recalled trying to compose himself and asking what he could do in this bleak situation.
If there is one thing that defines Tisatayane, it's resilience: "When I'm put in a situation, no matter how bad or good it is, I'm always trying to say, 'How can I do better for myself and the people around me?'"
The mantra has guided him through famine, nursing school, full-time nursing, a deep but unsuccessful foray into social entrepreneurship, all the way to the inaugural cohort of the M.DevEng program. During his three semesters at Blum Hall, he parlayed new professional and peer connections to launch Umodzi with Sean Mandell, a recent graduate of the Haas School of Business at UC Berkeley. The company is a reincarnation of Tisatayane's failed attempt at social entrepreneurship, allowing women-led co-ops in Malawi to raise quail in a 100-percent sustainable, self-contained system.
"I'm almost happy I failed," he said of his first attempt at sustainable development. "If I didn't fail, I wouldn't have come to Berkeley."
From famine to the San Francisco Department of Public Health
After his great uncle died, Tisatayane found his way to a teacher's training college, spent two years there, and returned to his village to teach kids — all while continuing as a subsistence farmer providing for 17 people as the elder man of the family.
But more hardship was in store. In 2001, a terrible famine hit Malawi. Tisatayane lost half his body weight and, at one point, while still teaching, went three days without food. The problem, he realized, wasn't that there was not enough food in the country, but that it was not accessible to poorer people — including those who grew it. "That was the famine that changed my life for good," he recalled two decades later. "It's one of the things that pushed me to" apply to UC Berkeley — "to try to do something to relieve my people of that."
Meanwhile, he had gotten involved in a government program where people planted trees for food. There, he met another Peace Corp volunteer. They married. And that was how Tisatayane made it to the country that, in high school, he started to realize had something to offer the world.
"When I came to the United States, I was totally useless," he said. In Malawi, he had friends, family, a teaching job. "I had everything there. And then all of a sudden, I'm in a completely different situation." He was lost. It was like the end of high school all over again.
But that spurred the same thought process: What could he do to help himself and those around him? Tisatayane enrolled in the City College of San Francisco not knowing what he wanted to pursue. But it reminded him of his youth, surrounded by folks speaking different languages, practicing different religions, displaying different personalities. It buoyed him.
While at CCSF, Tisatayane volunteered for six months in the unit serving patients with HIV/AIDS, learning about U.S. patient care. Many of them nearing the end of their lives didn't have family, and he saw how the nurses became the closest relationships they had. "The passion, the love, and the dedication of the nurses who worked in that care unit," he said, "inspired me to be like, 'I think I want to be a nurse and do what these people are doing.'"
He studied intensely and improved his grades while at CCSF but did not get into the nursing program there, which used a lottery system. Persevering, Tisatayane later found a different school, and he became one of the very few men or Black people in the University of San Francisco's undergrad nursing program, from which he graduated with a bachelor of science in nursing in 2011.
With the mission of helping the homeless suffering in the wealthiest country in the world, over the next five years, he worked at the San Francisco Department of Public Health's Medical Respite & Sobering Center, aiding those who were discharged from the hospital and needing housing or social services as well as those passed out on the street and smelling of alcohol. Despite the 11 p.m. to 8 a.m. shift — and the beginning of a new family here — Tisatayane continued to support his family back home in Malawi.
"If you're not going to do this, you're going to regret it on your deathbed."
Though he had spent years helping those in need in San Francisco, his family in Malawi continued to grow and need support. His sisters and their friends had started a cooperative, Yankho co-op in Kauma Village, and he gave them $5,000 to use however they wanted. Six months later, the group of women had started an informal microfinancing program among themselves; every Sunday, they got together to lend money to whoever needed it most that week.
Tisatayane found that many women, along with their children, were raising chickens and other small birds, but they couldn't scale their efforts. The cause mirrored that of the famine: Bird-feed ingredients grown in the village were bought up by middlemen, who sold them to businessmen in the city to make the feed, and who then sold it back to the farmers. He wrote up a business plan and showed it to contacts of his wife, who secured him $35,000 in funding. He would bring to his community a self-sustaining bird-raising operation.
The key, he learned, was energy: ubiquitous in the U.S., scarce in his hometown. He studied microgrids — small-scale, self-sufficient energy systems — and reached out to friend and fellow Malawian William Kamkwamba, of The Boy Who Harnessed the Wind fame, who put him in touch with someone who got him the solar panels and batteries that Tisatayane would assemble into bird incubators and brooders. The equipment was paid for using the funds Tisatayane had raised.
The incubators could replace a hen lying on her eggs for 21 days — not an easy model to scale — in order to hatch as many eggs as possible. The chicks would then stay in the brooders — warm rooms that mimic their mothers' feathers. After two weeks, the birds would be ready to be sent to farmers.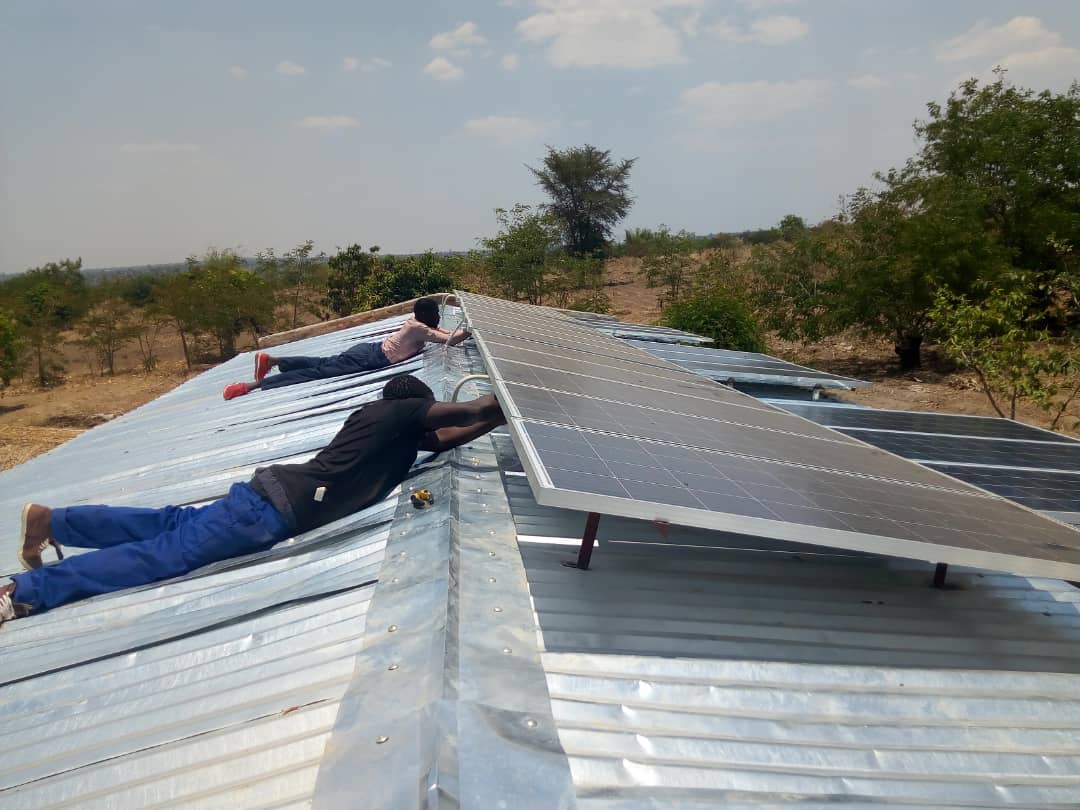 If his community could raise their own chickens all on their own, then they would eat well, which meant better health. They could sell the ones they couldn't eat for income. And building a system run by women and youth would empower them, too. One of "the most profound moments" in the process, he recalled, was being in the U.S. and receiving a video of incubated chicks hatching at his village — "life coming out of an egg, because of the invention that we made."
The machines worked well for two months. When they started failing at night, he hired independent solar companies to check them out. The panels, it turned out, had come from different manufacturers, as did the wiring. Either they were put together improperly or the batteries were used too quickly and died. The endeavor was paused indefinitely.
Tisatayane said he felt like "a failed social entrepreneur." He tried out some online courses on social entrepreneurship, but they didn't help. Then, he discovered UC Berkeley's Renewable and Appropriate Energy Lab, run by Prof. Daniel Kammen. He spent a week on YouTube devouring Kammen's talks. He wanted more. "How can I be part of people like this," he asked himself, "because I truly, truly believe that I can do more in Malawi."
In following the lab online, he came across Berkeley's new Master of Development Engineering program, the first cohort of which was to start in the fall of 2021. "This is it," he thought. "If you're not going to do this, you're going to regret it on your deathbed." 
Investors and biodigesters 
Sure enough, he was accepted. He'd wake up at 6 a.m., take BART from his home in southern San Francisco to downtown Berkeley, and hike a mile up through campus to California Memorial Stadium for DevEng C200, "Design, Evaluate, and Scale Development Technologies," at 8 a.m. He had started his dream program, a chapter in his life he hadn't even considered not long before.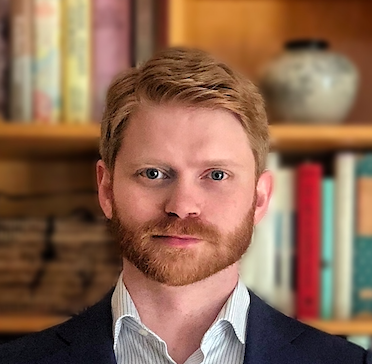 That first-semester M.DevEng course turned out to be pivotal. Tisatayane met Sean Mandell, a student at the Haas School of Business who had been a data scientist for four years at a health-tech start-up. Mandell had had a longtime interest in — but limited involvement with — global development and had come to Berkeley to pursue social entrepreneurship. The two chatted during class breaks. 
"We truly liked each other and respected each other's views on what needs to happen in terms of development," said Mandell, who graduated in May.
"Without Sean, my business wouldn't be what it is," Tisatayane said on a recent afternoon at a cafe on Euclid Avenue, near Blum Hall, home of the M.DevEng program. He described their blueprint: Solar panels heating multiple hatcheries incubating quail eggs, and biodigesters turning quails' waste into fertilizer for the birds' food as well as fuel to supplement the solar electricity. Once up and running, the circular system could address a panoply of the United Nations' Sustainable Development Goals, including zero hunger, gender equality, affordable and clean energy, responsible consumption and production, and more. The whole enterprise, which they named Umodzi — "togetherness" in Chichewa, one of Malawi's main languages — would be run by the women cooperative with whom Tisatayane had collaborated on his first try. The name reflected the unity with which Tisatayne's community approached everything, from work to celebrations, as he grew up. 
Prof. Layla Kwong of the School of Public Health, his capstone advisor, gave him the idea to use biodigesters — mechanical stomachs that convert organic material, like quail poop, into biogas to heat incubating eggs, cook food, or make fertilizer to grow the quails' food. Tisatayane read up on the process and discovered a biodigester maker already in Malawi. The country also had an incubator maker. "Talking to people, we found out all the systems were already there," he said.
Eventually, Tisatayane and Mandell registered Umodzi as a public-benefit corporation in the U.S., with a subsidiary company in Malawi and a lawyer in each country, too. Tisatayane is founder and president; Mandell, co-founder and CEO. They went on to raise over $100,000 from individuals interested in supporting their project and even contributed some of their own savings. They bought a 25-kilowatt solar power system with a 60 kilowatt-hour lithium battery system from a Malawian supplier.
But getting a fully functioning enterprise off the ground required even more investment, and that's where networking through the M.DevEng program came in handy once again. Prof. Alice Agogino, chair of the Graduate Group in Development Engineering, introduced Tisatayane to Stephen Isaacs, former president and CEO of Aduro Biotech and a member of the program's advisory board, who then introduced him to his own friend Bob Reed, former CFO at Sutter Health. Reed immediately took to the idea. "What can I do for you?" he asked Tisatayane.
"I have an idea to change my community, but I know nothing about the money world," he had replied. 
Reed enthusiastically obliged and became a friend and mentor to Tisatayane, introducing him to another potential investor. Umodzi's circle of backers grew.
"Here for the indefinite future"
In the spring, Mandell surprised Tisatayane: He had bought a one-way ticket to Malawi, departing the day after his May graduation. "I'm here for the indefinite future," Mandell told him. 
Tisatayane himself left for the country in June and stayed for two months, his longest trip to Malawi since moving to the U.S. Gut instinct told him to stay for a second month; it allowed him to be with family when his father passed away.
The batteries (lifespan: 10-plus years) and electrical equipment arrived in modular shipping containers and joined the hatcheries and biodigesters in Kauma Village. Solar panels (lifespan: 30 years) were installed, and a borehole was drilled to provide potable water to the birds. While drilling, they decided to install taps for the local community to access the water for free.
Umodzi's fundraising efforts have netted just enough money to launch; Tisatayane estimated all the investment will be recouped in about a year of operations. As site manager, the pair hired Bernadetta Ndongera, a young woman from the community with experience working with farmers, raising poultry, and growing crops and with a degree in agriculture from Lilongwe University of Agriculture and Natural Resources, in the country's capital. "We didn't want to bring in a man when both co-founders are men," Tisatayane said. The Yankho co-op remains Umodzi's backbone. In fact, it was the women's cooperative that aspired to raise quail as a ticket to economic freedom and self-sufficiency in the first place. 
As his final semester in the M.DevEng program wound down, Tisatayane bought a one-way ticket to Malawi to be full-time hands-on. Before departing in mid-January, he'll wrap up his current job as a health nurse at a San Francisco County jail, which he had been juggling alongside his studies, entrepreneurial activities, and parenthood. He expects to split his time between the two countries he calls home, with plans to come back to California later in 2023. 
With only a couple weeks left in the M.DevEng program, Tisatayane was sent a familiar type of video — the first sign that months of hard work, perseverance, and passion were beginning to bear fruit for his community. Umodzi hatched the first quail chicks from an initial batch of 900 — a mere fifth of the number all its incubators will hold. On his screen, he watched in awe as a few of them broke through their shells. 
"My goal is to relieve Malawi of its tobacco industry and replace it with clean energy, and from there, move on to the rest of Africa or the rest of the world, to the extent that we can," Tisatayane said. "But I can't clean up Zambia and other neighboring countries until I clean up Malawi, my backyard."