By Alisha Dalvi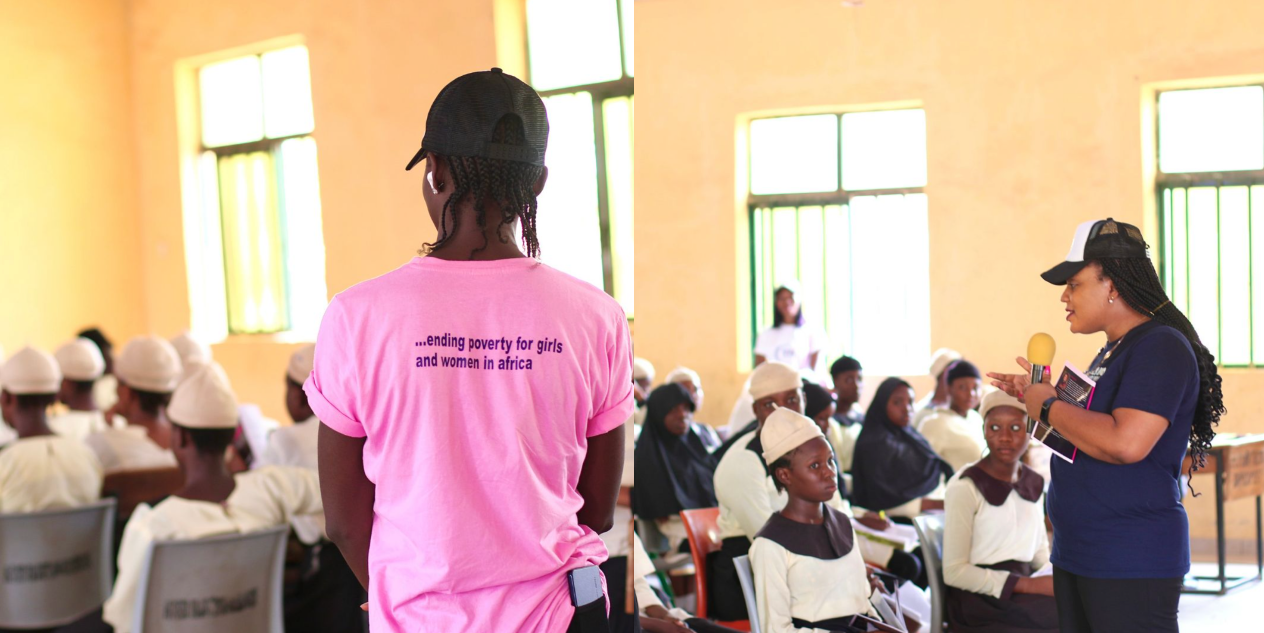 Keerthi Konda, a senior cognitive science major, completed the practice experience of her Global Poverty & Practice minor over the summer, providing geriatric and palliative care to rural populations of India. As a pre-med student, Konda knew she wanted to tailor her experience to increasing access to healthcare. Each day she assisted doctors and nurses working in outpatient geriatric clinics, home visits, and hospice services, as well as conducted financial surveys with the families of patients for a new integrated facility to scale up its current services and reach more people from surrounding areas."The GPP minor has changed how I view poverty and inequality. By combining theory and practical application, I've realized that poverty alleviation work is layered, with different approaches best suited for different communities, rather than one universally effective solution," says Konda. "It's about empowering communities and building a support system so individuals have access to basic needs, rather than just financial assistance."
October 17 was the International Day for the Eradication of Poverty, a United Nations observance to acknowledge the efforts and struggles of those living in poverty and to uplift their voices to make their concerns heard. These goals are at the heart of the Blum Center's mission, with academic, research, and extracurricular opportunities and initiatives encouraging students to consider poverty alleviation. The Center's programs, including the Global Poverty & Practice minor, the Master of Development Engineering, Big Ideas Contest, and Health Tech CoLab, help undergrads and grad students find opportunities to get hands-on experience with alleviating the root causes and various manifestations of poverty locally and globally. 
Blum Center students have launched a company that works with a women's cooperative to grow and raise food in a 100-percent circular, sustainable system; started a company that turns otherwise-unrecycled plastic into usable household goods; evaluated the effectiveness of outsider-supported health-clinic microgrids; created a platform for unemployed recent graduates to develop and highlight their professional skills; and supported efforts to provide healthcare to those transitioning out of incarceration. 
Excellence Anurika Joshua is a first-semester Master of Developing Engineering student from Nigeria in the MDevEng's Healthcare Transformations track. In addition to her biomedical background, before coming to UC Berkeley Joshua spent four years involved in workforce development in Africa, where she helps women with digital skill training and job placement. 
When looking at graduate programs, Joshua sought something that would allow her to combine three elements: social development, non-profit management, and inclusion. "I sought a curriculum that is immersive in managing and driving change from a global perspective and that looks at development from a social enterprise perspective," she says. "And, because of my background in both healthcare and workforce development, I wanted a program that was interdisciplinary. When I found the MDevEng program, I was like 'This is it!'" 
Joshua began her workforce-development initiative after experiencing a trying period of her life. "I realized the African society I was in was not kind to helpless women and didn't care about what you had been through," she says. As a therapeutic activity, she would make animations for her son, using free, open-source apps. Not only did her son love them, but so did her followers on social media. Soon, businesses were asking her to do storytelling videos for their brands. "They were asking for my videos instead of my résumé," she says. "Nobody was asking if I was male or female. Or if I was married or divorced. All they needed to see was my portfolio and that I did a great job and could deliver."
After a few jobs, Joshua was able to purchase a laptop and establish a successful online brand. Then, in 2020, dozens of people asked her for help in moving their businesses online to keep afloat during the pandemic. That's when she realized the need for digital skills, especially among women to bridge this gap 
Currently, Joshua trains women in English-speaking African countries, though she plans to expand to Francophone ones soon. The training ranges from basic computer skills to advanced skills like UI/UX design to software development. "I realized the issue of high unemployment amongst women wasn't a lack of jobs," she says, "but more of underemployment and the lack of employable skills."
Her first training was with 35 women. Within only a few years, she says, she has empowered over 8,000 African women from across 35 countries to earn their own money and become self-sustainable by leveraging digital skills. 
"Students in GPP and DevEng are building their knowledge and skills about effective approaches to addressing poverty every day," says Chetan Chowdhry, the Blum Center's director of student programs. "They are thinking critically about how they can use their position as UC Berkeley students and soon-to-be alumni to support marginalized communities in ways that are respectful, ethical, and sustainable."